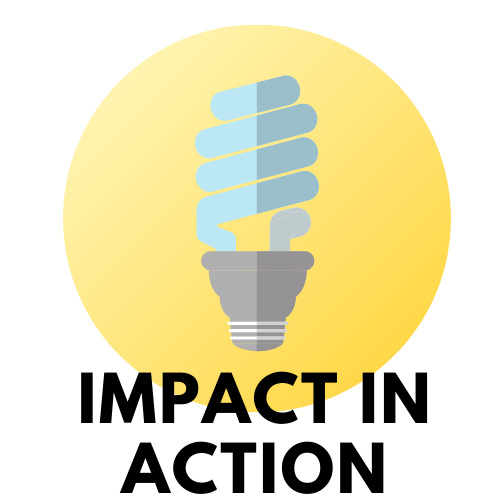 BVSC has been funded by the City of London Corporation's charity, City Bridge Trust, to support Bexley charities with FREE consultancy style work until July 2022.
If your charity needs:
Increased funding
Improved evidence of the difference you are making
Support with re-focusing your work post lockdown, or
Someone to help you seek practical suggestions of solutions
…then Karen Jefferys, BVSC Impact Officer, is eager to help. Even if you don't know what Impact is then please do call 01322 315391 or email
You may recognise Karen as she has been working in the borough for six years for a local charity that benefited from the previous Impact in Action groups that BVSC ran. Karen comes to BVSC with a 20 year background in the charity sector. This has mainly been in fundraising, but over the last 15 years this meant working for a range of charities that often needed help around measuring the difference they made. Karen is keen to hear from you, she says:
"I know how hard it can be in for voluntary and community groups, especially for small groups. Impact in Action offers a great range of support. Amazingly something that might normally cost your group hundreds, if not thousands of pounds, is free thanks to funding from the City of London

Corporation's charity, City

Bridge Trust.  Even a relatively small amount of time invested in improving impact measurement can pay dividends in terms of people helped and funds raised. Do check out how I can help, I'm only a phone or email away!"
Impact in Action offers you
1-2-1 support
One-off or a more ongoing mentoring style approach, this support is tailored to the problems you want to solve. 
Training
We will be offering a range of training. Keep an eye on here for upcoming training.
Click here to jump to information on our courses!
AGM Speaker
For those who work with Karen on their impact, she is happy to come and speak at your AGM.
Resources
Here are some resources which are being added to regularly.
Training
Do the whole series of 7 Impact training sessions which you can do as a complete series (we recommend that!) or dip in and out of. Run by the Impact Officer these are great for beginners or those wanting to brush up on everything they need to improve what they do and be funder ready. Plus keep an eye on here for additional training from various groups.
Way Up!
Impact Officer, Karen Jefferys, will be the one supporting groups in achieving 3 out of the 6 quality areas. Click here to find out more.
---
Covid and lockdown are creating an unusual time where charities are often needing to re-think how they work quickly and prove the difference they are making to funders. These courses can help!
The courses are being run across the two years. You can check out when here and we may be able to run them just for your charity when you need them as Speed Catch Ups. Currently we are running them on Zoom, saving you time and money in travel costs, but if Zoom is tricky for your organisation then still get in touch and we will see what we can do!
These sessions are suitable for:
Staff and volunteers
Project workers
Person responsible for fundraising
Trustees
Beneficiaries that you want to involve in your work
Apart from the trustee lunchtime sessions, these sessions will last at most 1 hour they are perfect for those who are new to the ideas or who want a refresher. You can follow up the training with a 1-2-1 session if you have questions about implementing what you have learnt. The courses build on one another, although you can dip in and out.
Title

What it's about -it's easy with our training!

Proving how your group makes a difference, Part 1: Outputs, outcomes, Impact

 

Trusts and givers want to know that their money makes a difference, but how do you prove it? This whistle stop tour will help you understand the terms funders use, and hopefully help you unlock their funds so that you can continue to make a difference.

Proving how your group  makes a difference, Part 2: Planning Triangle, Theory of Change 

 

Explaining how you hope to make a difference on one sheet of paper helps you and funders understand what your charity is there to do. Find out what Triangles and Theories are, and how they can help your charity.

Measuring how your group makes a difference: Quantitative, Qualitative, realistic options. 

 

Measuring change doesn't need to be as hard as long words like 'Quantitative' and 'Qualitative' seem to suggest! In fact we can almost guarantee there are some quick wins that your charity can implement to measure how your charity is changing lives.

Sharing your Impact: Liven up the ways you share the difference you are making.

 

Like a chocolate selection box of different ideas to choose from, this session will provide lots of easy and practical ways to share the difference you are making. (Sorry, chocolates not included!)

What funders want: looking at all this from a funder's perspective.

 

What do trusts and individuals want to know about how your charity is making a difference? How can you improve your applications, increase funding and help more people? (This session will assume some knowledge of the terms like outcomes, Theory of Change and Quantitative which are covered in the sessions above. Contact Karen if you'd like a refresher).

Practically showing how you are making a difference: overcoming some of the barriers to implementing all this. Jan 2021 version

July 2021 version (Repeat)

Trying to measure change can sometimes feel like an assault course! Having the time, energy, skills, money and more can feel like insurmountable hurdles. Here are some tips to making things as straightforward as possible, based on the reality of working in small charities.

 

 

Trustees/Management: Why evaluation is good for your charity and how it is part of your role.

A lunchtime 30 minute session for trustees or management. A speedy tour of why measuring what your charity does is so important for the future survival of your charity.
Are these courses scratching where you itch?! Tell us your thoughts and ideas on other things that we could be covering by emailing
.
---
Additional Training 
In addition to the course above, there are more stand alone sessions which are being created to respond to the needs of groups. Please request these. Slides of the shortened versions are available on the Impact Resources page. 
Subject
Description

Online Whiteboards for Impact

 

- Please request this session

An introduction to different whiteboards that you can use in remote working, followed by some examples of practically using a whiteboard.

Whiteboards can be a useful tool when working remotely and wanting to discuss ideas or order thoughts. This brief session has done the leg work of looking into different programmes and then provides the opportunity to try one of them using impact work as an example of how it can be used. You can stay just for the theory (about 30 minutes) or for the practical part too which will probably bring the session up to just under an hour, depending on questions participants have. 

If you are interested in Impact this is helpful OR if you are interested in remote working this is helpful. If you are interested in both, all the better!

Online Polls and Surveys
Choose a 10 minute introductory session or a longer 45 minute session. 
Sticking to the word count
A 10 minute session on sticking to the word count when doing trust applications. 
---
Check out our Resources for One Page Wonders and more!  
Wondering where to find out more, our Impact in Action Useful Links page should help.  
All of the above is covered in the Launch Leaflet and will be regularly highlighted in the BVSC newsletters. Sign up here to receive our bulletin or why not consider becoming a member here?
Thank you to the City of London Corporation's charity, City Bridge Trust for their funding which allows BVSC to offer this programme for free to Bexley charities.