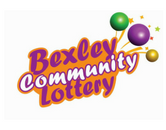 Bexley Community Lottery is a weekly online lottery created to support local causes in Bexley. Tickets are only £1 per week. 60% of all funds raised will go to local good causes and prizes are available up to £25,000!
A launch event was held at the Civic Offices on Tuesday 13th March 2018 where attendees heard how the lottery would work and the eligibility criteria for those groups wishing to become a beneficiary of the funds raised. Presentation slides and supporting documents from the event are included below:
The lottery is now open for groups to register as a good cause at  www.bexleycommunitylottery.co.uk, by selecting 'are you a good cause' and 'register now.' BVSC and the Council will then check your eligibility, as outlined in the terms and conditions with a view to confirming you as a good cause, ready for the wider lottery launch in the summer. For support with the registration form or if you have any queries about the lottery please contact support@bexleycommunitylottery.co.uk. 
We will keep this page updated with any developments on the lottery and will announce the date of the first draw on this webpage so store it as a favourite on your toolbar! We will also notify all groups registered via email. Once the draw date is confirmed you will then be able to start your campaign to promote it amongst your supporters to build up a big awareness that you are one of the good causes accepting donations.