Submitted by

katie@bvsc.co.uk

on Fri, 03/02/2018 - 09:54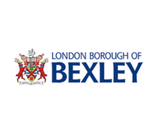 Windrush Festival: a celebration of diverse migration experiences across the borough
A call to residents for personal accounts 
The London Borough of Bexley is working with voluntary sector groups and grassroots communities to deliver a cultural celebration, the Windrush Festival, during the annual Civic Parade on the weekend of the 23rd June.
The festival will include two days of music and dance performances by local community groups and an exhibition of stories of migration from local residents. 
The Windrush Festival will commemorate the 70th anniversary of the SS Windrush arriving in the UK and over the weekend it will help residents explore the impact it has had across Bexley. The festival will highlight the diversity of groups who have migrated into Bexley and continue to contribute to the rich heritage and culture of the borough. The event will bring residents together and help build stronger relationships across different community groups.
We are working with a broad range of community groups to gather residents' experiences of internal and international migration into Bexley to explore the themes of aspirations, determination and belonging. We would also like to explore their immediate experience upon arrival, and what opportunities and challenges did they encounter.
In addition, we would appreciate any items which illustrate the above themes to display at the exhibition. In particular the classic briefcase many Caribbean's would have taken on board the Windrush and used for the duration of their journey, photos, traditional outfits, sensory items such as distinct hair products, soap, fragrances etc. We understand the sensitivity around sharing stories so we will not disclose personal details e.g. names unless otherwise specified.
If you know of  anyone you who would like to share their experience of the Windrush or any migration experience into the Borough, please ask them to contact:
Princess Adeosun
Tel: 0203 045 4476
Claire Boothby
Tel: 0203 045 5296