Submitted by

katie@bvsc.co.uk

on Wed, 04/11/2018 - 16:56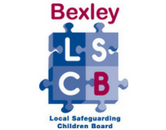 TRAIN THE TRAINER – Domestic Abuse Champion
Domestic Abuse Dynamics, Risk Identification & Assessment (DASH) –
Level 3
Bexley are looking to develop a pool of trainers to deliver multi-agency training on domestic abuse.  You will be trained over a 3 day period to deliver the Level 3 course to multi-agency delegates from health, education, police, local authority and social care etc.
This is an ideal opportunity to develop your knowledge in recognising and responding to domestic abuse whilst increasing your skills as a frontline practitioner and trainer.
You will be expected to deliver the training to multi-agency partners a minimum of twice a year (depending on pool) however, you can deliver the training in house to develop your own staff. You will be fully supported by the DASV Strategy Manager and will deliver the training with a co-trainer.
To support you in your development, you will be invited to regular training sessions on different aspects of domestic abuse, in order that you can Champion the DA role.
Who should attend:
Any professional who would like to be trained as a 'Train the Trainer' to develop their knowledge and skills and train other professionals. Have a general interest for the subject.
Overview:
Understand the legislation and definition of domestic abuse.
Understand the different types of abuse and how to recognise them
Have an in depth knowledge of the stages of change, cycle of abuse and Johnson's Typology
Know the risk factors associated with Domestic Abuse and be able to respond appropriately to the signs of domestic abuse and its effects
Understand the DASH (2009) Risk Identification, Assessment and Management Model and how to use it
To enable participants to recognise professional roles and responsibilities in relation to risk identification and management
To understand how this relates to the risk management including MARAC
Understand the responsibility in relation to: risk identification, assessment and management and the DASH process
Understand the importance of an accurate risk identification and
assessment identify high risk for serious harm and homicide.
Duration:
3 days for train the trainer training, includes being a participant in the training to be delivered.
Dates:
Late Spring and Late Autumn 2018 tbc
To register your interest, please email a brief statement outlining your experience and interest to