Submitted by

Caofficer@bvsc.co.uk

on Wed, 08/31/2016 - 16:27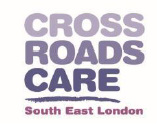 Crossroads Care South East London run a Memory Lane Café in the London Borough of Bexley.
The Café is open on the 1st Saturday of every month between 10.30am – 2.30pm
The Café is a friendly and informal meeting place and offers support to carers, family, friends and the person living with dementia to come together and share any experiences, exchange information and find out about other services that may be available to them.
Come along for a cooked lunch and pudding (£4.50) which includes, tea, coffee etc... and engage in a range of social activities.
Our experienced, trained staff and volunteers are always on hand to provide a listening ear.
Details of the Café are as follows:-
Memory Lane Café - Bexleyheath Rendezvous (opposite Asda) Graham Road, Bexleyheath, Kent DA6 7EG
For further information about the Memory Lane Café please contact
01322 336086
or email info@ccsel.org
www.crossroadscaresoutheastlondon.org.uk
Registered Charity No: 1076375 Company No: 3726471
Registered Name: Bexley Crossroads Care Ltd
A caring place for people living with Dementia and their Carers, family & friends