Submitted by

Caofficer@bvsc.co.uk

on Mon, 11/28/2016 - 15:30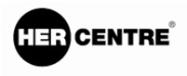 Her Centre, a women's advice service working in Greenwich and Bexley, provide advocacy for young women who have experienced domestic/sexual violence, working with our existing domestic abuse service. We are seeking a part time experienced domestic/sexual violence advisor. Salary is £22,000 per year for 28 hours a week. This post is for 6 months initially, but may be extended.
You will provide a pro-active service to young female victims of domestic/sexual violence in Bexley, which will involve carrying out risk assessments, helping clients access their rights, raising awareness of abuse and consent, monitoring and keeping clients informed of case progress and providing support through the criminal justice system, as well as providing risk awareness sessions.
With experience of working with vulnerable young women, you will have strong crisis management skills and a particular understanding of the needs of young victims of violence. Skills needed are excellent communication skills, youth work or domestic violence work experience, and knowledge of criminal justice issues.
Closing date 2nd December, at 5PM. Please email Eunice for application pack at eunice@hercentre.org
Funded by Big Lottery Due to the intensive and sensitive support involved in this post, the posts are open to women only. Section 7(2)e of the Sex Discrimination Act exemption applies. Her Centre is a registered charity, no. 1070755.